Customer return of experience: MAUGARS Industries shared their first steps with AirCyber
Retour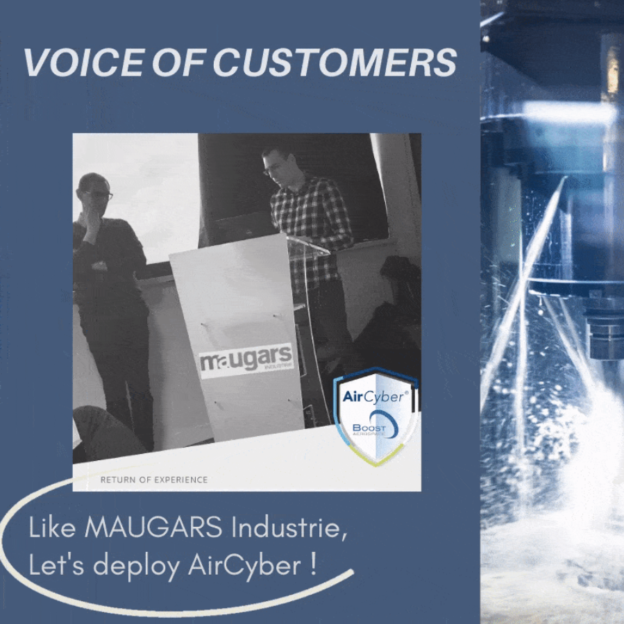 Among AirCyber first members, MAUGARS Industries talked about their use of AirCyber services during a Normandie Aero Espace event held in March in Caen.
First, let's introduce what MAUGARS Industries business is. For over a century, the company has designed and manufactured safety devices and components. Initially focused on shipbuilding (valves, portholes, and sound equipment), MAUGARS INDUSTRIE now operates in the precision mechanics sector, notably for the aviation sector and industry.
The CEO, Christophe MANGEOL, wanted his company to be as digital as possible and he quickly understood that digitalisation comes along with security. This was one of the main reasons to early join AirCyber Program.
Mr. Jean-Christophe VAUSSIER, MAUGARS Industrie CISO, explained during his speech, how they implemented customized actions plan and what they experimented as concrete benefits from AirCyber deliverables.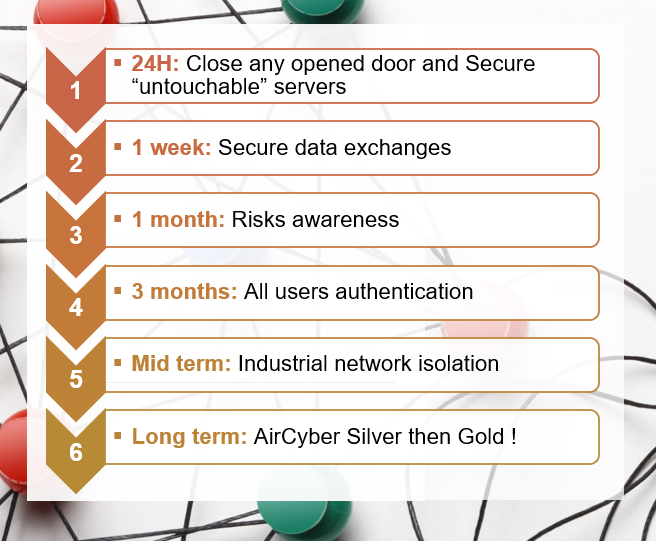 The complete interview is only shared with AirCyber Community but you will find an extract* here : VOC Maugars
*The document is only available in French
Associated Articles