The standard European Aerospace & Defense industry purchasing tool
Since almost a decade, AirSupply is the standard aerospace Supply Chain Management (SCM) platform to facilitate secured and traceable communication across companies. It also provides valuable assistance at both operational and management levels allowing transparency and collaboration between customers (BuySide) and suppliers (SellSide).  It covers the full spectrum of SCM activities from Forecast Management to Purchase-to-Pay.

Main functionnalities & benefits
Stock reduction :
Shortage anticipation
Increased visibility
Security stocks decrease
Vendor Managed Inventory (VMI)
Procurement :
Forecast publishing
Improved productivity
Orders acknowledgment
Reception :
Reduced manual entries
Dispatch Advice (DA) / Advanced Shipment Notice (ASN)
Scanning & Barcoding
Invoicing :
Purchase to Pay
Automation of invoice issuance from Purchase Order (PO)
Faster payments of PO
Better cash flow at supplier's level
Quality :
Non-quality prevention
Concession management
Root cause analysis
Better collaboration between customer and supplier
Key AirSupply Modules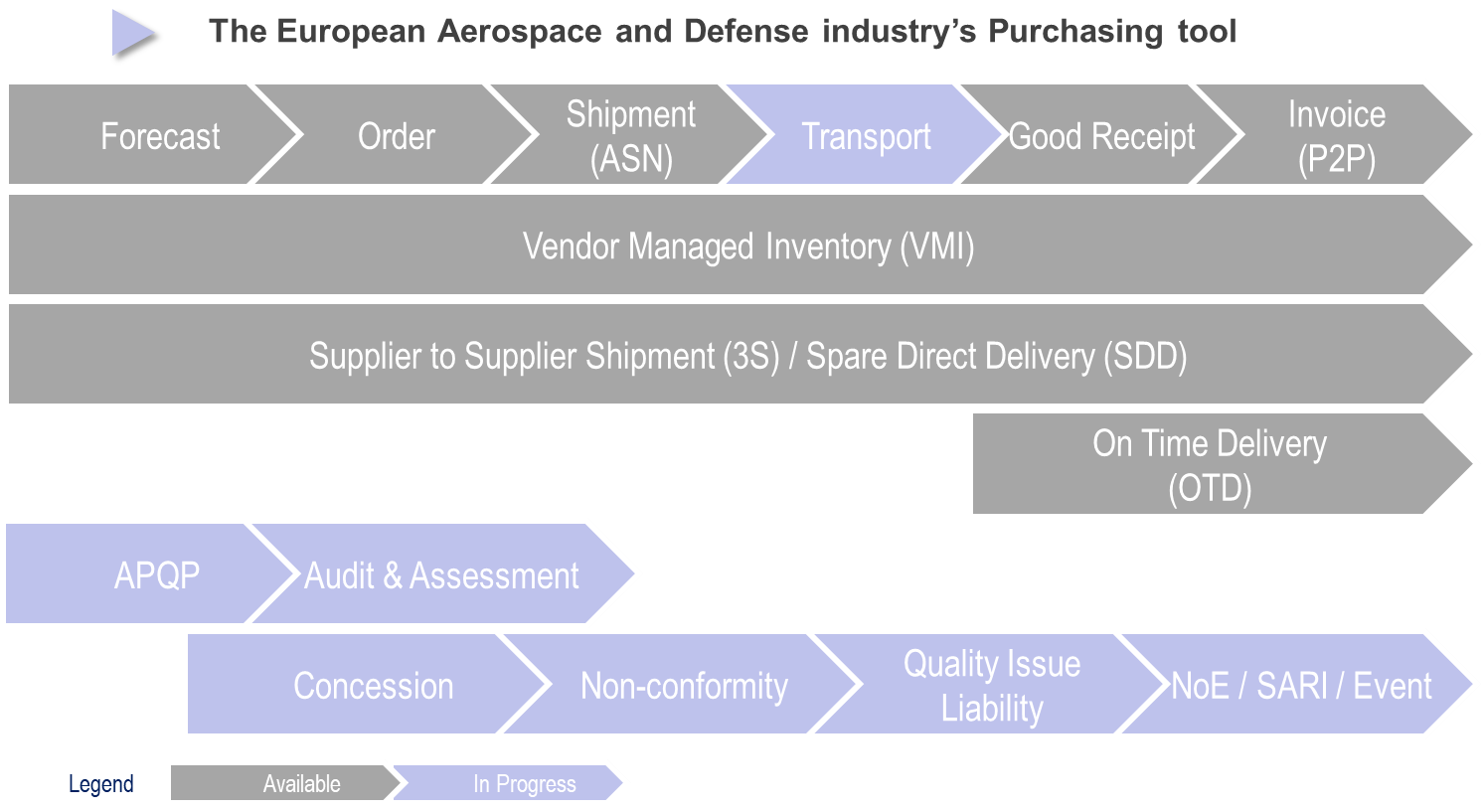 About SupplyOn

SupplyOn offers unique and customizable solutions to support and optimize processes for efficient cooperation with suppliers in a global network. In close cooperation with BoostAeroSpace, SupplyOn's platform has been adapted to meet requirements that are specific to the aerospace industry, to become AirSupply.
For more information, visit www.supplyon.com